Every now and then when I've had a long day I'd sit on my bed and open my bible. I begin to sift through anxiously searching for a word or two that would remind me that I'm okay and that life with God isn't meant to be easy. What starts off as frantic discovery turns out to be a calm night of revelation (and in some cases pastoral training for my future - or so I think haha! not really though lol).
This one particular evening I began to study on "purpose" and ended up in the book of Esther. The book of Esther is not foreign to me, in fact it's one of my favorite stories to read in the bible. But what made this reading and study so special to me is that it reminded me of my Grandma Henrietta.
From a young child she would call me Lady Esther. Growing up, I never understood why she was calling me Esther when my name was clearly Lauren. I was so young that I didn't know at the time how influential Esther really was or that she even had her story written in the bible. I just let her call me Lady Esther to her heart's content and I would smile and run into her arms for a warm hug. Of course as I got older I learned who Esther was and how important she was in the life of the Jewish people. I learned how beautiful she was and how she captured the heart of King Xerxes.
Sidebar: If you haven't read the book of Esther, you should read it -- it's a great narrative! It's the book right after Nehemiah and right before Job :)
While I haven't yet captured the heart of a king and I haven't saved a nation full of people there are some characteristics and lessons from her life that I can certainly relate to. She was a true example that God has a purpose for the situations that occur in our lives. Esther and Mordecai could have taken off and saved themselves, instead she recognized that she was placed alongside the king for a reason so she seized the moment. It's so easy to shrink at the sight of fear or act selfishly but she stood boldly and held her head high. She exemplified courage and bravery and continued to serve the Lord despite what was going on around her.
I'm so glad that my grandmother spoke up the Lady Esther in me and prayed for me constantly when she was on this earth. Words definitely have power!
Death and life are in the power of the tongue: and they that love it shall eat the fruit thereof. - Proverbs 18:21
I can certainly feel the Esther in me. I mean at times I have to pray fervently for the courageousness and boldness to show up but she's there!
Here's to keeping your head high, pushing through situations and circumstances, and walking in your purpose! There's a lesson in every situation and season!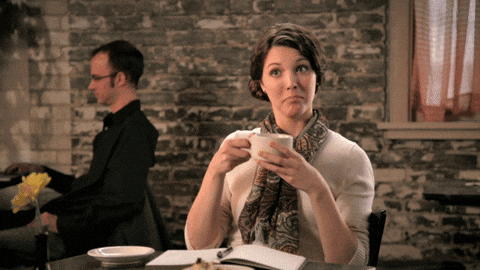 When things get tough ask God for his direction. God may have placed you where you are "for such a time as this".
-Lauren Melissa