Y'all! I had run out of words, thoughts, ideas…everything! At least I thought I did. As December was approaching I had this master plan to write a year in review, plan for what 2019 looked like and everything was going to go back to business as usual. But the reality is I had nothing. Not a word. I would start writing a sentence and then my mind would go blank. I couldn't for the life of me figure out what the issue was. So instead I blocked out everything…I went back to Detroit to be with my family and I rarely scrolled social media or posted pictures. I masked "the issue" with "I'm just focusing on spending more time with the people I love the most" when the reality is I didn't want to face it – whatever "it" was. I still had no clue.
Now it's January – the end of January. I started to map out my 2019 life plan and once again…I couldn't do it. Y'all! I was trippin', trippin'.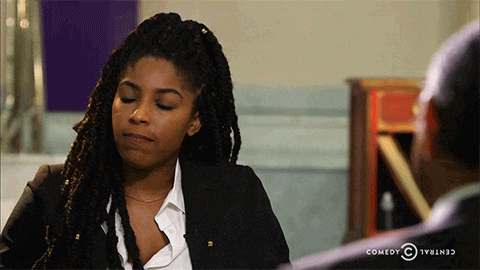 I'm like okay not having the words to write is one thing but not being able to see my future is a legit problem. I wanted to scream. 2018 was such a GREAT year for me…it was a great year for the impossible to become possible. I mean I accomplished things in 2018 that I had no idea I had the capacity to do. 2018 made my future look bright but as I sit here in January 2019 my future looked cloudy, real cloudy. That is until TODAY!
Now, I can't say that I've fully mapped out my year quite yet but I know what's required of me to walk through it purposefully. One thing that was missing was the realization of the woman I am evolving into. How much weight does my DNA hold? What elements make up my identity – like what makes me different than all "the rest"? In the world of technology and social media there's so much saturation of what's hot and what's not or what's acceptable and what the new "standards" are. There's so much to keep up with that someone who's just an ounce unsure of who they are and who they belong to can get lost in the black hole of acceptance.
Yes, I said it! ACCEPTANCE! We all want to be wanted and we all want to be loved and accepted – that's no question. But the danger is when we just land anywhere hoping that there is a safety net waiting for us and end up falling in a place we can't get out of.
I'm writing this piece to let you know that there's hope. The first step here is realizing that there is a YOU that's waiting to be discovered by YOU! That's right! It's been there all along and the more you peel back your mask (imagine those papier-mâché masks we made as kids) piece by piece you'll begin to see yourself in the image in which you were created.
Now I can't take all the credit for this self-discovery/realization moment that I am having here…my church home (The Revolution Culture Movement in Grand Rapids *shameless plug*) and my pastor (Dr. Jermone Glenn - check him out) have aided me in this process. Which leads me into this last point…
You can't do this identity work with me (I'm assuming you're willing to go on this journey with me…haha!) without acknowledging and inviting in the architect himself – God! The creator of everything thought so highly of us to design us in such a way that we would impact our community, city, state and nation (Jeremiah 1:5).
We have a mandate y'all! I'm ready to walk in it and I want you to ride along with me on my journey – our journey. Cause we gon get this right. The world is waiting on us!
-Lauren Melissa